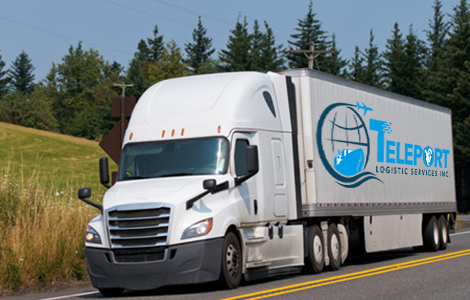 Do you want to ship palletized dry commodities anywhere in North America? If yes, Teleport Logisitc Services Inc. is here for you. Dry van trucking is the most common type of freight shipping method used by commercial companies who want to ship dry goods. Being a trusted transportation company, we have multiple rate options and strong transport lanes that are sure to cover your trucking needs.
Hauling expedited, high-risk or cross-border freight
Handling freight that requires unique transportation
Floor loading and group shipment available
How We Do It?
Right from loading to delivery, we at Teleport Logistic Services Inc. are your single source transportation solution provider dedicated to providing the best dry van trucking service along with meticulously tracking your shipment.
Once you hand off your freight, we begin dispatching and setting up your load with your consignee. Not only this, we provide you with updates throughout the process, allowing communication with the driver.